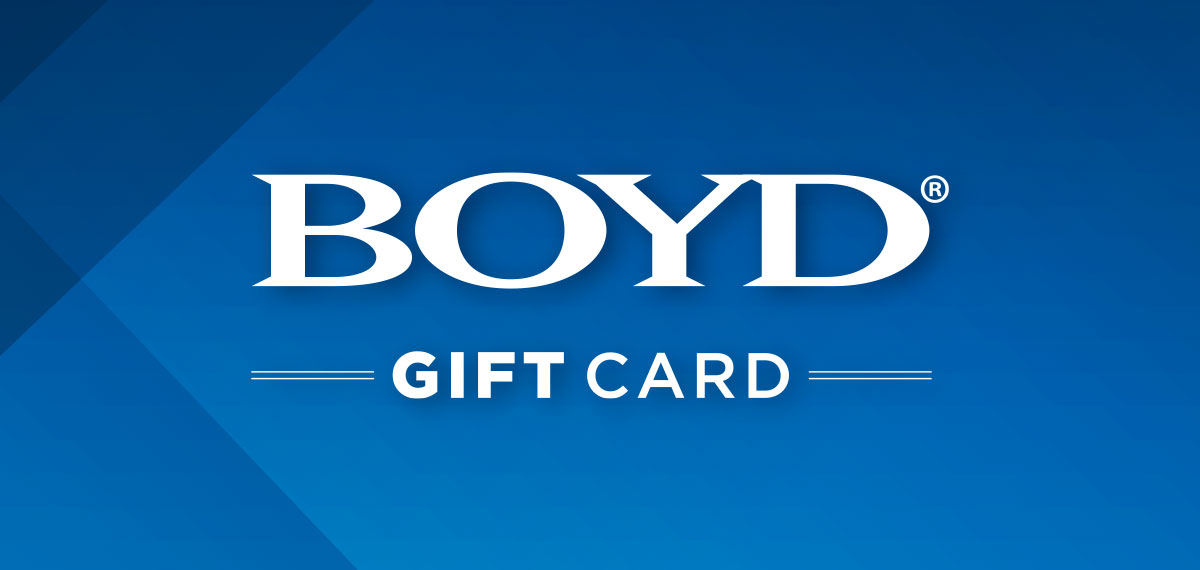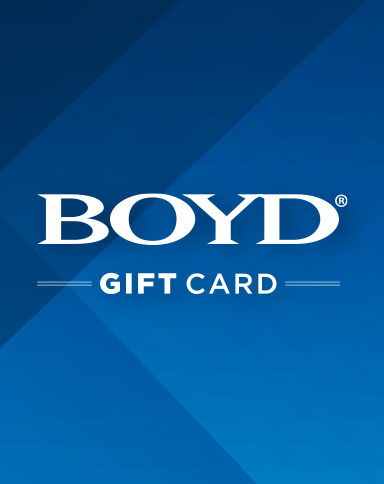 Give your family and friends the gift of fun!
Boyd Gift Cards can be purchased at participating retail locations at Boyd destinations. Gift Card participating locations are subject to change. Please ask the Boyd Rewards where Boyd Gift Cards can be purchased.
Boyd Gift Card is accepted at participating merchant and retail outlets. The Gift Card cannot be used to make reservations, any gaming activities, or advance purchases such as show tickets or room reservations.
Have a Gift Card?
You may confirm the available balance at any one of our participating retail locations, or by entering your card number online.
Waiting for your Gift Card?
Check your order status online to see when it will arrive!